Version: 3.x
Saleor Platform uses Mailpit to catch all the emails sent by the Saleor.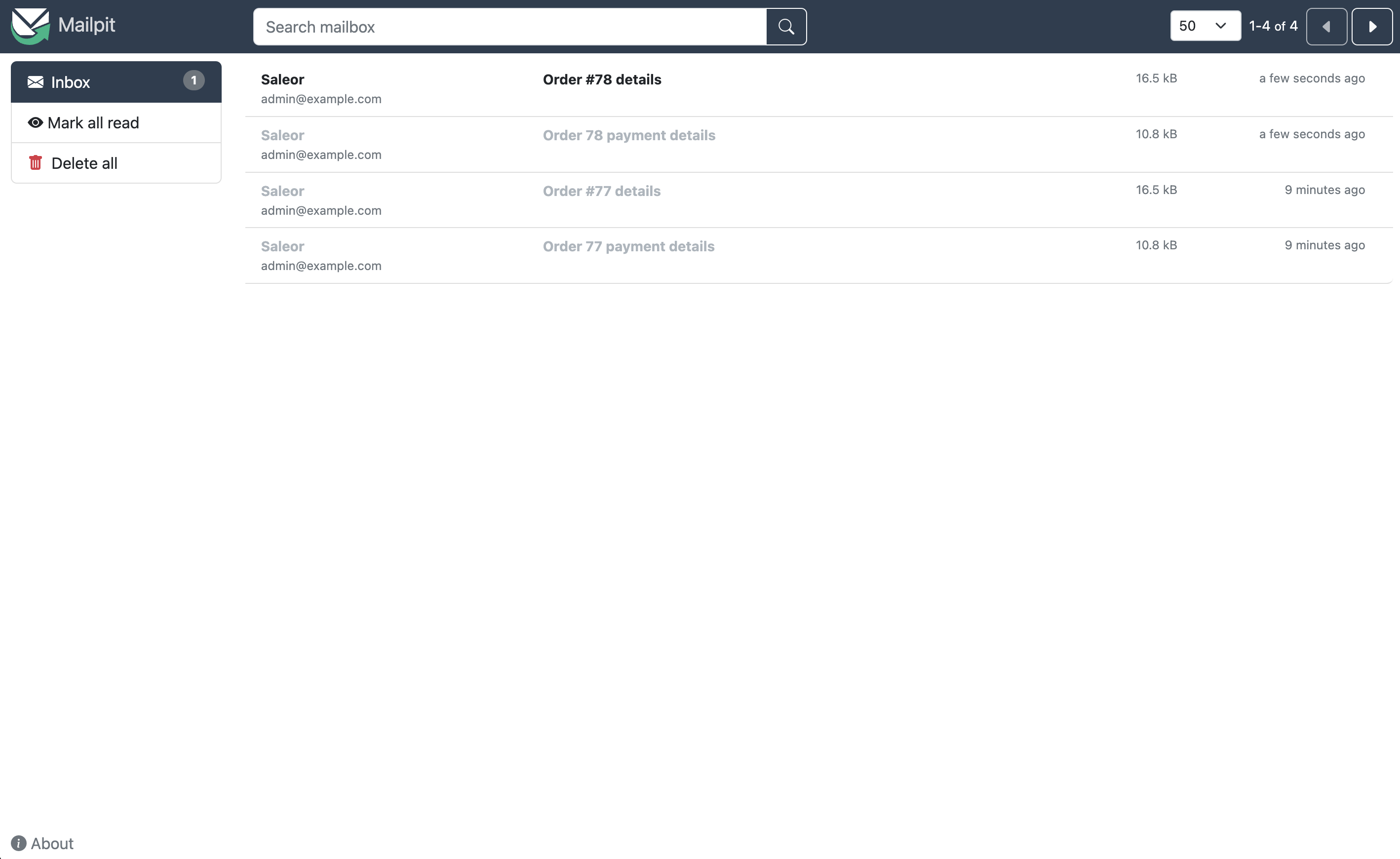 Pros of using Mailpit during development:
Live preview of rendered emails.
No need to send emails to external services.
Test emails will be caught in the local environment, so there is no possibility of sending test data to actual customers.
It eliminates the possibility of sending emails to non-existing addresses, hurting email reputation.
Configuration​
When using the Saleor Platform, Mailpit should already be running on localhost:8025. When running Mailpit locally, follow the installation guide from Mailpit repository.
Set the following required fields at the plugin configuration page for AdminEmails and UserEmails (sender name and email are examples, you can adjust it to your needs):

SMTP host: 0.0.0.0
SMTP port: 1025
Sender name: Saleor
Sender email: hello@example.com
Access to the interface​
Visit http://localhost:8025 to view the Mailpit interface.
---
---